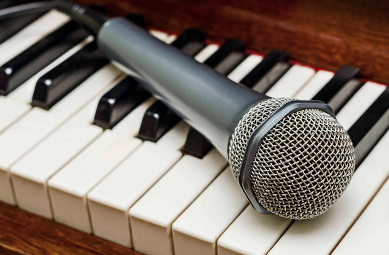 Presentations including Bells
Are you looking for a unique presentation for your next event?

Marie Loeffler fills that need by combining her performing arts background with her speaker training, behavioral sciences education, and business experience to create interactive, educational, and enjoyable presentations filled with amusing anecdotes, musical metaphors, and a variety of visual elements.


Symphony for Your Soul (with Handbells)
Five notes can be the foundation of a musical masterpiece as well as the foundation for your life symphony. Audience members will enjoy a unique connection with the handbell instrument while learning five specific steps to live more harmoniously.
Choose from a variety of relevant topics.
All can be customized to meet your specific needs.
Dethroning Your Disaster Diva
A whimsical look at the inner gremlins inside all of us – those voices that stops us from achieving our full potential by reminding us of past mistakes or telling us 'we are not good enough'. This presentation gives practical advice on how face those voices so the messages they give motivate instead of defeat.
Thriving in the Midst of Change
Audience members will sharpen their awareness of the impact change has on their lives. They will recognize many of their initial reactions to change are normal and most importantly, they will take away specific strategies to help them not just survive but to thrive while experiencing change.
The Three Key Notes of Leadership (with Handbells)
Every leader needs a framework so they can lead with authority and their teams develop the trust necessary for success. Enjoy the lessons taught by three handbells giving you the keys to a strong leadership presence.
A Team That Rings True (with Handbells)
A strong leader gives their team the space and opportunity to express new ideas while feeling respected and heard. The unique handbell instrument serves as the perfect tool to illustrate basic team building principles in a new light.
Through Their Eyes (with Handbells)
An insightful and moving look at the events of September 11, 2001 focusing on the NYC Firefighters whose lives were lost and the positive impact their actions can have on the way we interact with our fellow humans.
Welcome to the Country
A whimsical look at the experience of a city girl moving to the country with one dog, five cats, a husband in the midst of a midlife crisis, and a surprise visitor.
For more topics and information on how I can meet your specific needs,
Contact Marie on the Contact Form

Please Note:
During this time of social distancing, all presentations will be presented
using an onine platform